Wood-Destroying Insect Inspections In Pennsylvania
Many banks and mortgage lenders in Pennsylvania require a wood-destroying insect inspection to check for termite damage, and damage done by other wood-destroying insects, before they will allow a closing on a property. Even if not required by your lender, a wood-destroying insect inspection is a good idea before buying any property, to help determine whether or not the property has experienced structural damage or is infested with pests. Homeowners may also request inspections of their home to find out whether or not wood-destroying insects are present and to take measures to prevent costly repairs later.
Who Can Perform Wood-Destroying Insect Inspections?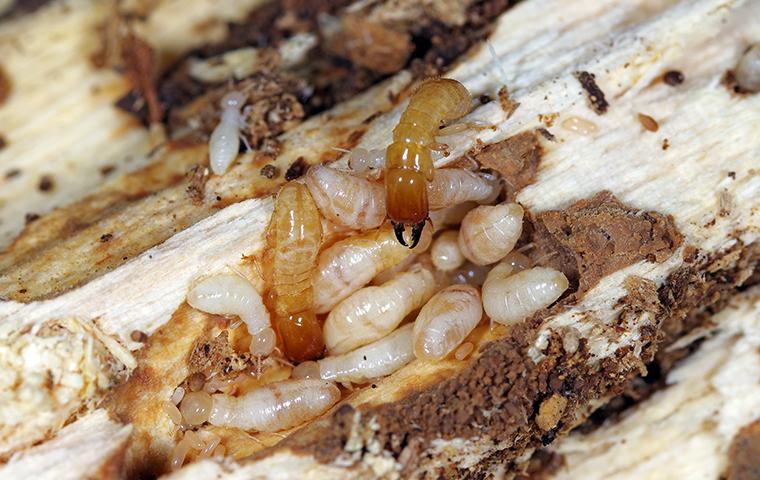 Wood-destroying insect inspections can only be performed by licensed pest control companies, and are not the same as a structural inspection required for real estate transactions.
M.A.D. Exterminators, Inc. is properly licensed for completing wood-destroying insect inspections in the following counties:
Berks County

Bucks County

Chester County

Delaware County

Montgomery County

Philadelphia County
What's Involved In A Wood-Destroying Insect Inspection?
A licensed technician will visit your property to complete a thorough visual inspection, to identify the possibility of damage caused by wood-destroying insects. The inspection is ideal for potential property buyers to help determine whether or not you wish to buy the property. Our licensed pest control inspectors will inspect the property for the following wood-destroying insects:
Powder post beetles

Old house borers

Wood-destroying fungi
Wood-Destroying Insect Inspection Reports
M.A.D. Exterminators provides a documented report of the inspection findings for the necessary parties. Wood-destroying insect inspections can only consider the areas that are accessible and visible, so it's important to understand that enclosed or concealed areas are not inspected or included in the report. If wood-destroying insects are found during the inspection for real estate transactions, they must be treated by a pest control company before the property can be purchased.

Need a wood-destroying insect inspection? Contact us!
Hard-Working & Dedicated To Meeting Your Needs!
Above all else, we want all of our services to reflect our hard work and dedication to our clients. We don't want you to judge us by our words, but by our actions. If you're ready to find out what our quality pest control services can do for you and your property, contact us! We'd be more than happy to show you what your life could look like without pests.
Contact Us For Your Quote Today
Complete the form below to schedule your no obligation quote.*
*Free quote does not apply to WDI and Bed Bug inspections