Termites Can Threaten Your Montgomery County Home
Termites are found in all areas of the United States, including Pennsylvania. Termites are among some of the most dangerous pests in the United States, causing billions of dollars in damage each year. Having a termite defense system in place is the only way to protect your home from a potential infestation.

If you discover termites in or around your home, you need to act immediately. Eradicating the infestation quickly helps to control the amount of damage termites can cause. These wood-destroying pests can make quick work of your home before you're even aware of their presence.

DIY methods of termite control are ineffective, and can be harmful to your home and your family. Choose a professional pest control company with trained and experienced technicians to protect your home from termites year-round. In the Norristown area, M.A.D. Exterminators, Inc. have close to 35 years of experience ridding and protecting Montgomery county homes from termites.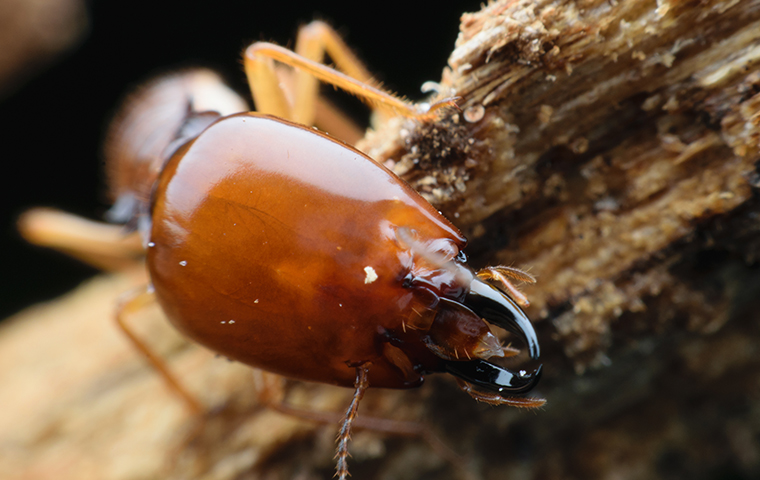 How M.A.D. Exterminators, Inc. Can Help Protect You From Termites
At M.A.D. Exterminators, Inc., we focus on giving you and your pest problem the individual attention and time deserved.
Our family owned and operated business takes pride in providing excellent customer service. We utilize a tried and true method of termite removal and protection for your home.
Whether you are looking for an annual termite inspection, a year-round protection plan, or eradication services, we can help. We also offer Wood Destroying Insect Reports for your new home!
Our Process
The process we use at M.A.D. Exterminators, Inc. follows a formula that ensures the best service for each customer we work with. We start with a free home inspection. Our trained technicians will thoroughly inspect your home or business, looking for signs of an infestation. If an infestation is found, we will provide you with an estimate for services. If no infestation is found, we can discuss options for yearly inspections or preventative services to keep your home termite-free.

After the inspection, we will schedule your first service visit. At this visit, we will treat your home and set up a perimeter defense using the Termidor system. We'll discuss preventative measures you can take around your Pennsylvania property to reduce the risk of termites. Our service comes with a one-year warranty that is renewable for an annual fee, and is also transferable.
Our Products
We rid your Montgomery county-area home of termites with the Termidor system. At M.A.D Exterminators, Inc., our technicians are specially trained to use Termidor products. This highly effective liquid treatment can be applied to current termite infestations, or used to prevent infestations. The methods we use and where we treat, depend solely on your home's termite issue. We customize our treatment plan for each customer.

The Termidor system is unique in that it is invisible to termites. They cannot smell or taste it, so they don't avoid it. Termites will ingest material treated with Termidor and won't even know they've done so. This is one way they are eliminated. They will also pass through areas where the product has been sprayed and pick it up on their bodies. They then carry it back to their colony, where they pass it on to the other colony members. This helps to kill off the entire colony. Termidor refers to this process as the "transfer effect".

Our technicians will use special injector machines to drill 12" holes into the ground. The Termidor product is then injected into these holes. They will drill these holes around the entire perimeter of your home. This special system is designed to do as little damage to your landscaping as possible. There is no need for large trenching or pulling up of plants. To be sure your home is termite-free and protected, technicians may also spray inside your garage and in crawl spaces. We will also spray beams and joists, and treat your basement, if needed.
Our Service
At M.A.D. Exterminators, Inc., our hard work and dedication to our customers has helped us to stand out as an industry leader. With large nationwide companies to compete with, our family-owned business with dedicated employees has allowed us to become a strong force in the pest control industry.

We service home pest control customers throughout Montgomery, Berks, Bucks, Chester, Philadelphia and Delaware counties, and are licensed to perform commercial pest control in New Jersey, Maryland, and Delaware. Please don't hesitate to call us for a free termite inspection.
Hard-Working & Dedicated To Meeting Your Needs!
Above all else, we want all of our services to reflect our hard work and dedication to our clients. We don't want you to judge us by our words, but by our actions. If you're ready to find out what our quality pest control services can do for you and your property, contact us! We'd be more than happy to show you what your life could look like without pests.
Contact Us For Your Quote Today
Complete the form below to schedule your no obligation quote.*
*Free quote does not apply to WDI and Bed Bug inspections