Quality Pest Control Services For Norristown Home & Business Owners
Here in Norristown, residents are only six miles away from the Philadelphia city limits. Our little borough is located along the Schuylkill River in Montgomery County, and we enjoy each season as they come. However, each new season always brings on new seasonal pests, and many property owners have to find a solution to their pest problems each and every year. When you trust your pest control needs with a local Pennsylvania pest control provider, however, you can rest easy knowing your property is completely protected. M.A.D. Exterminators has been serving the lovely communities of Pennsylvania for over three decades, and we will continue to remain committed to the home and business owners in our service areas for as long as we are needed! If rodent, insect, or spider pests are breaking into your home or business this season, trust the service technicians here at M.A.D. Exterminators to handle all your commercial and residential pest control problems in Pennsylvania!
Residential Pest Control In Norristown, PA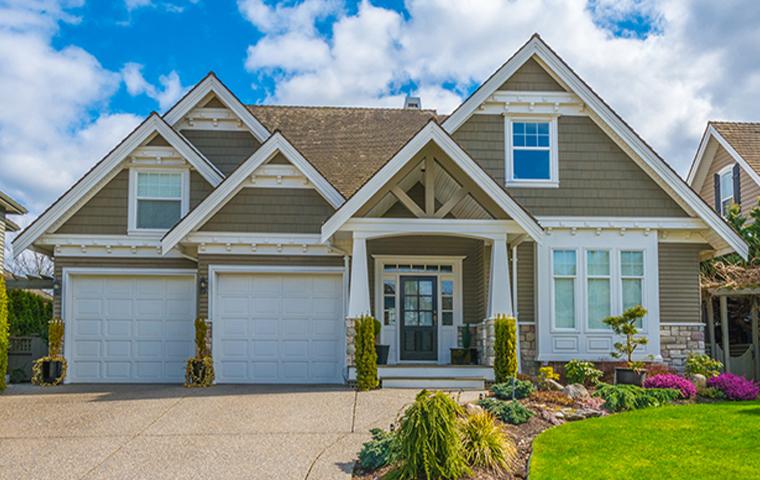 There is nothing worse than having Pennsylvania pest invaders ruin your family gatherings, stored food products, and personal belongings - especially when they do so on a daily basis. No matter where you live in Norristown, there will always be the risk of having pests infest your home or property. But thankfully, the pest technicians here at M.A.D. Exterminators know how to help!
Our pest control services are customizable so you can choose exactly what program your home will be receiving and fit proper pest control into your budget while you do so.
At M.A.D. Exterminators, we always come ready to service your home with professional care, quality treatments, and advanced products.
Protect your Norristown, Pennsylvania home and yard from nuisance, destructive, and dangerous pests and the problems they cause by contacting the pest professionals at M.A.D. Exterminators for assistance!
Guide To Avoiding Carpenter Ant Damage In Norristown, PA
Keeping a Norristown home or business free of blemishes or damage is often difficult due to the heavy storms in our area, the normal wear of time, and the constant strain of people living or working here. Unfortunately, that difficulty increases when wood-destroying pests like carpenter ants infiltrate your residential or commercial property. While carpenter ants are generally not as destructive as termites, they can still do quite a bit of damage if they go unnoticed for an extended period of time.
Like termites, carpenter ants love properties with lots of moisture. There are a few things you can do to avoid attracting carpenter ants to your property. You can repair faulty piping, leaking fixtures, and dripping faucets. It also helps to remove water-damaged wood and clear your gutters of debris regularly. Carpenter ants do not eat the wood they tunnel through, which means they are often attracted to properties with plenty of other food sources. Open trash cans, dirty counter surfaces or floors, and food items stored in boxes are all easily accessible sources of food that may attract carpenter ants.
If carpenter ants invade your home or business, the most effective way to avoid damage to the structure of your property is to contact a licensed pest control provider. M.A.D. Exterminators provides top-of-the-line pest control services for Norristown properties - contact M.A.D. today for more information on our how we treat carpenter ant infestations.
Commercial Pest Control In Norristown, PA
Your Norristown business deserves the best protection available, which is why the pest technicians here at M.A.D. Exterminators will do everything they can to ensure your business remains pest-free for years to come. No matter what industry your business is in - whether it's food processing, customer service, a medical facility, or school system - M.A.D. Exterminators has a pest control program that is right for your company. As a family-owned and operated business, we understand the normal frustrations of running a business, and as a pest control provider, we also understand how much harder it is to run a business when pests infest your property. Let our team of pest technicians provide you with a comprehensive pest control plan that will keep pests off your property year-round. Reach out to us today for all your Pennsylvania commercial pest control needs!
What You Can Do To Avoid Bed Bugs In Norristown, PA
Keeping your property pest-free without the help of a pest control provider can be difficult, especially when the pest you are trying to avoid happens to be bed bugs. Bed bugs are tricky little insects that thrive on human blood. Unfortunately, they happen to be quite sneaky when traveling from one location to another, and will often hitchhike their way into your home on luggage, clothing, or other personal belongings.
To avoid bed bugs this year, consider the following bed bug prevention tips:
Always inspect used furniture for bed bugs before purchasing an item and bringing it into your home.

While staying in hotels or motels, thoroughly check your room for signs of bed bug activity. If you find any, ask to change rooms, or find a new place to stay the night.

Try not to set your personal belongings or bags on the ground of public areas. This includes daycares, school systems, airports, and modes of public transportation.
Bed bugs are impossible to treat without the help of a professional, which is why you should always contact an expert pest control provider if you suspect bed bugs are infesting your property. Contact M.A.D. Exterminators for bed bug services in Norristown.
Contact Us For Your Quote Today
Complete the form below to schedule your no obligation quote.*
*Free quote does not apply to WDI and Bed Bug inspections