Pest Control For Businesses In Montgomery County & Surrounding Areas
When you partner with someone to come alongside your business, you expect big things. You don't just choose the first company or person you come across. Instead, you take your time and find the absolute best. And the same thing applies when choosing the right pest control company for your Montgomery County & Surrounding Areas business! Let us show you why our unbeatable services and reliable results are exactly what you and your business need. Don't settle for anything less than the best. Choose us at M.A.D. Exterminators for all of your Montgomery & Chester County pest control services - we won't let you down!
Our Commercial Pest Control Services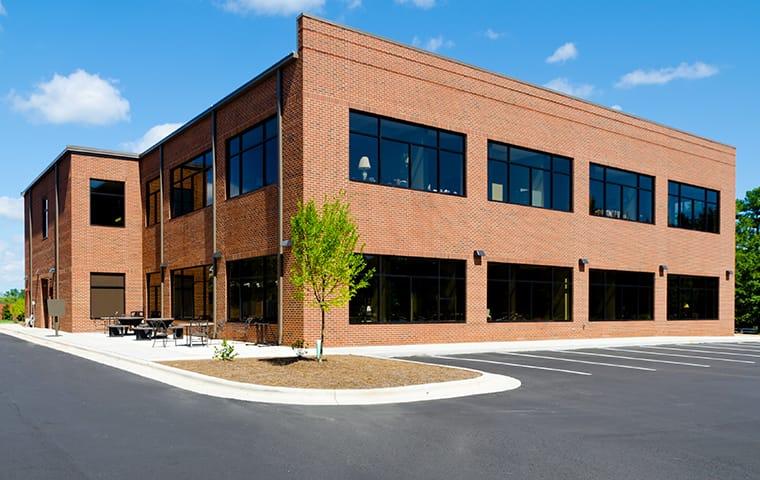 When it comes to running a business, having even a single pest in your business is one too many. That's why here at M.A.D. Exterminators, we provide a variety of comprehensive pest control services for businesses located throughout New Jersey, Delaware, and Pennsylvania. Whether you run a small retail storefront, a restaurant, or a large industrial facility, we can provide the commercial pest control services needed to protect your business's reputation from pests!
At M.A.D. Exterminators, our specialized commercial offerings include:
General Pest Control & Prevention Services

Bed Bug Control (Chemical Treatments)

Professional Cockroach Control Services

Rodent Control & Exclusion Services

Termite Control (Termite Inspections & Termidor)
Many pest control companies treat pests with copy-and-paste treatment methods and, although this can be effective, it's not always the best solution for every business. Here at M.A.D. Exterminators, we understand the value of taking a personalized approach to pest control. When you partner with us, you'll receive a custom-designed pest control plan to protect your business from invading pests! Additionally, our commercial services provide coverage for all the pests covered in our Montgomery & Chester Counties residential pest control plans including ants, cockroaches, rodents, and more to ensure you receive the protection you need. For more information about how our commercial pest control services can benefit your business, reach out to us at M.A.D. Exterminators today!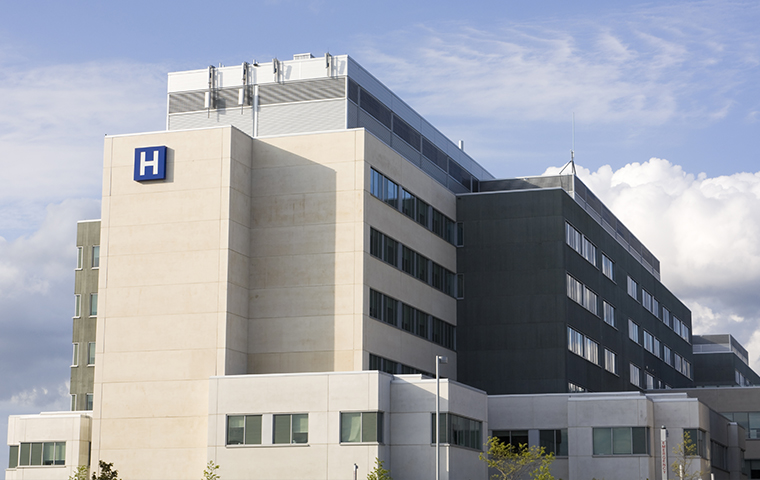 Hospitals
When running a hospital, maintaining a safe and sanitary environment for your customers is very important. But when pests find their way inside, they can negatively affect this goal by threatening the health of not only your customers, but your staff as well. That's why here at M.A.D. Exterminators, we offer high-quality pest control designed to keep pest invaders out!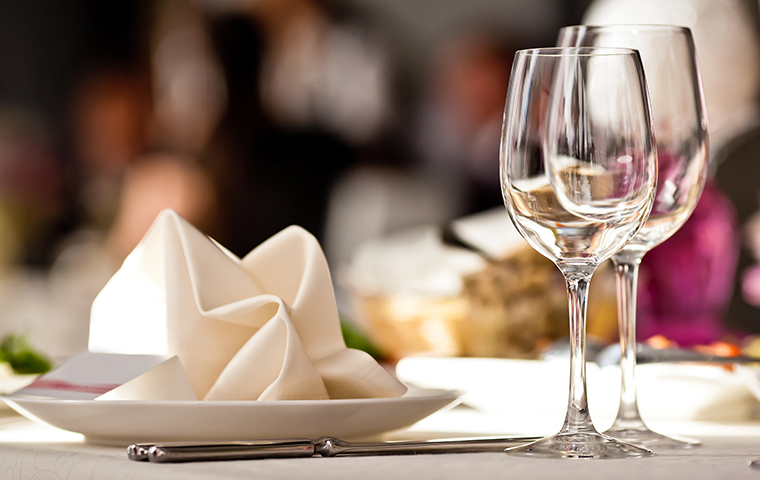 Restaurants
In today's day and age, all it takes is one pest sighting in your establishment for your restaurant to take a major hit. In fact, a recent study showed that 56% of diners that see pests during their visit will take their experience to the internet. And that's the last thing you need! So instead of taking that risk, consider partnering with us at M.A.D. Exterminators for all of your pest control needs.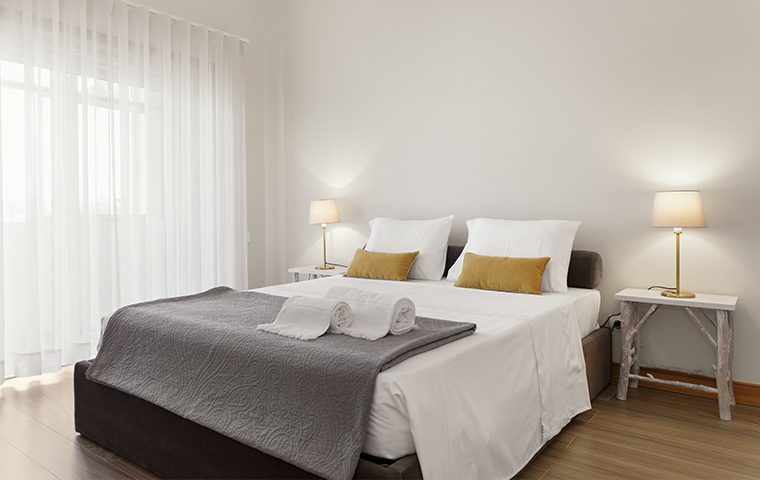 Hotels
As a hotel owner, the better your guests sleep, the better you'll sleep. It's just that simple! But pests like bed bugs can threaten your guests' peaceful slumber. At M.A.D., we offer quality bed bug treatment and exclusion plans to ensure your hotel remains free of bed bugs. And combined with our general pest control plan, you'll never have to worry about pest problems again!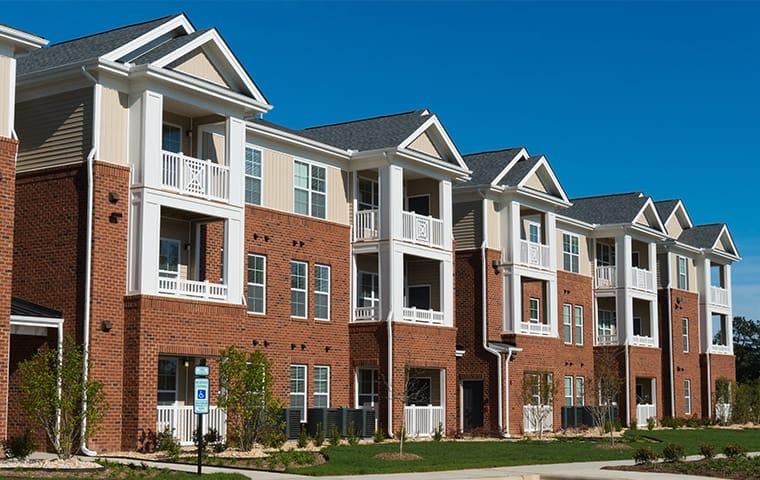 Apartments
Running a successful apartment complex is all about keeping your tenants happy. This means providing them with quality services and a living space that is clean, comfortable, and well-maintained. But if you know anything about pests, you know they won't help you achieve that goal. However, when you choose M.A.D. Exterminators for your pest protection, we can help!
Food Processing Facilities
It is impossible to run a productive food processing facility that stays in line with sanitation regulations with a pest problem in your establishment. In fact, all it takes is a single pest getting into a product to contaminate the entire batch. We don't want this for you, and we're sure you don't either! That's why at M.A.D. Exterminators, we provide trusted pest control solutions to keep pests out.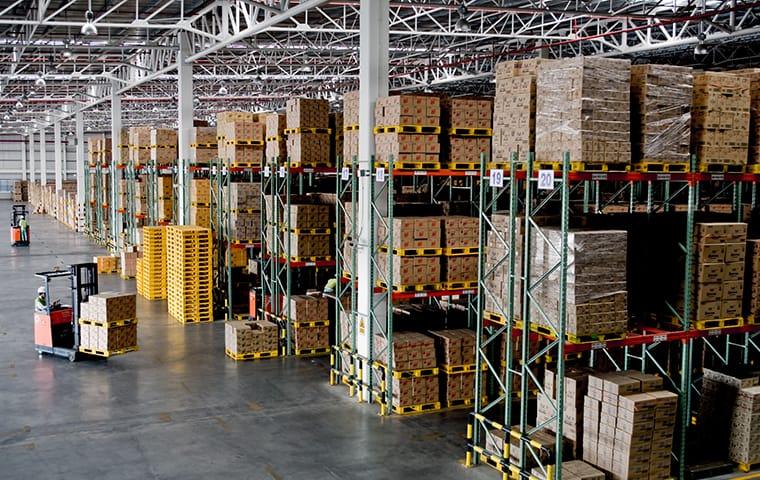 Warehouses
There are a number of pests that can negatively affect stored goods. Some damage paper products while others contaminate stored goods with their saliva and fecal matter. Either way, it's safe to assume that you and your warehouse will be much better off without them! If you are looking for quality pest control services to protect your storage areas, consider partnering with us!
Reliable Pest Control Solutions You Can Trust!
Making sure that people see your worth is a big part of any business, and it's no different for us. That's why we make sure our goals are clear and the results of our services speak for themselves. When you hire us at M.A.D. Exterminators to treat your business for pests, we make sure you know what to expect. From our exceptional customer service to our effective, customizable commercial pest control programs, when you entrust us with the protection of your business, you can trust us to get the job done right!

Here at M.A.D. Exterminators, a few benefits we're proud of include:
Angie's List customer-of-the-year winner

IPMA affiliation

Integrated Pest Management (IPM) options
When you choose to partner with us for your pest control needs, we want you to be confident that you've made the right choice, and we prove this in our services. If you're dealing with a termite infestation in Montgomery or Chester County, we can provide a solution. If rodents have taken up residence in your facility, we offer methods to keep them out. No matter what your business is up against, we are confident we can provide a solution to fit your exact needs. Our mission is to work hard to provide your business with the protection it deserves.
Our Goal - To Protect Your Business
Established in 1983, the team here at M.A.D. Exterminators has worked hard to get to where we are today. Once a small startup business, M.A.D. now takes pride in being a powerhouse in the pest control industry. With nine vehicles, an on-staff entomologist, and unbeatable customer service, you will never regret your decision to partner with us!
For us, pest control is more than our living, it is our passion in life. Here at M.A.D. Exterminators, we personally know the effect that pests have on businesses each and every day. And we'd like to do our part to help business owners throughout our service area overcome the pest problems they're dealing with. If your business is in need of a professional commercial pest control plan, don't hesitate to give us a call. When you partner with us, you can be certain we'll be tough on pests, but never tough on you!
Contact Us For Your Quote Today
Complete the form below to schedule your no obligation quote.*
*Free quote does not apply to WDI and Bed Bug inspections