Preparing For Peak Bed Bug Activity In Montgomery County Pennsylvania
9/17/2019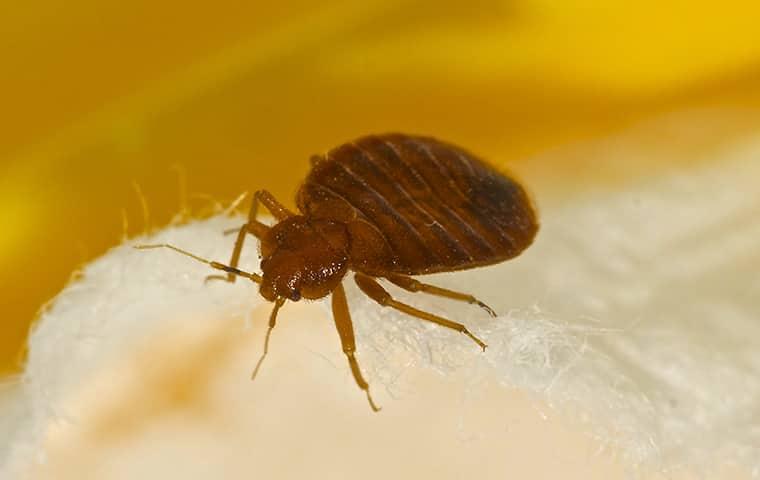 It's a bug-eat-man world here in Montgomery County, and with peak bed bug activity right around the corner, the infestations associated with late summertime activities are about to get a whole lot worse.
Bed bugs are no laughing matter, especially once they crawl out of someone else's mattress and find their way into yours. Once infestations take shape, preventative and DIY measures will not make a dent in their rapidly-growing populations. The longer these blood-sucking pests stay in your home, the higher your risk for rare and deadly parasites such as Chagas disease. Getting rid of bed bugs once they have invaded may seem like an impossible task. Fortunately, the two treatments done by M.A.D. will help to restore your home to its pest-free status.
How Our Bed Bug Treatments Work
Before any treatments are applied, one of our highly trained pest control operatives will visit your home to make an in-depth assessment of the extent and type of your pest infestation. This inspection is a crucial first look into the second step of our process. Working together with you, we'll develop a treatment plan that is optimized for your home's unique needs.
Heat treatments for bed bugs require initial preparations on your part, detailed in our handy preparations guide. Residents should plan to vacate the home for a minimum of eight hours. While you're gone, our operatives heat your home to 140 degrees, killing bed bugs quickly.
Chemical treatments for bed bugs are repeated every two weeks for a six-week period. You and your pets should vacate the home for a minimum of four hours while your pest technician carefully sprays the bed bug-killing chemicals in your home.
Each of these treatments comes with a thirty-day pest-free guarantee, so you can rest assured that your infestation issue is gone.
Got Bugs? Get M.A.D.
If you have any sort of bed bug problem in the works, things will only continue to get worse until the root infestation is dealt with. Bed bug treatments through M.A.D. are not only safe and affordable, but are the best method of dealing with infestations all year round. Give us a call to set up your home inspection and begin eliminating bugs immediately. No matter which form of bed bug treatment you choose to put in place, you can rest assured that M.A.D has your back, guaranteed.
Serving Montgomery County, Chester County, and Delaware County for thirty-six years and counting, contact us today to find out why our Pennsylvanian customers choose the M.A.D. Exterminators for their bed bug needs.