How To Keep Rodents Out Of Your Delaware County, PA Restaurant
12/15/2021
As a restaurant owner, you know that it's not easy to run a business independently. You've dedicated countless amounts of blood, sweat, and tears to keep your doors open and making sure your customers are happy. You have a reputation to maintain, food to cook, and employees to pay. So when rodent infestations come calling to your Delaware County restaurant, you're not sure where to go next.
Rodents are a common problem for restaurants in the Delaware County area. Rats, mice, and the occasional squirrel make it challenging to run your restaurant as intended. Significantly embedded infestations, coupled with short gestation periods, make rodent treatments some of the most difficult tasks imaginable.
Here are a few ways to identify a potential rodent infestation in your Delaware County restaurant:
The presence of droppings around food items, water sources, or nesting sites
Catching sight of oily marks around baseboards, corners, and other pieces of furniture
Ripped open packaged food or ingredients that have been eaten
Nesting sites inside walls or near clutter
Tapping, scratching, or squeaking sounds coming from the walls
Seeing a rat or mouse scurrying in the kitchen (it's never just ''one little mouse'')
As a business owner, the problems that rodents can cause in Delaware County are no surprise to you. In a restaurant environment, rodents have the potential to cause a significant amount of havoc. On top of being unsanitary and dangerous, even the sighting of one mouse or rat in the restaurant can severely damage its reputation. Health inspections may fail, and online reviews could plummet within a matter of weeks. It is simply not worth the risk to leave rodents to their own devices.
Let's take a closer look at how rodents gained access to your Delaware County restaurant in the first place and some of the steps you can take to prevent them from returning.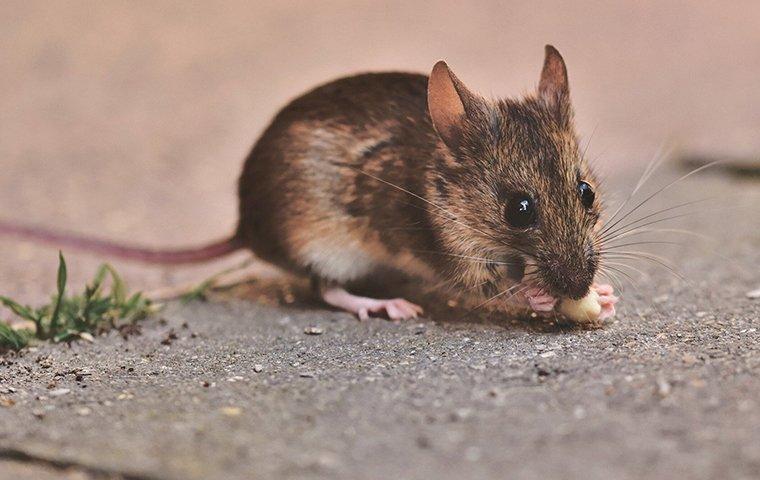 How Rodents Get Inside Your Delaware County Restaurant (And What To Do About It)
Rodents pick their business targets according to overall levels of livability. All living things need three basic factors to survive: food, water, and shelter. If your Delaware Country restaurant offers at least two of these three items, you will likely be the target of a rat or mouse problem.
To prevent this from happening, try following these helpful prevention steps:
Seal entry points or other gaps with waterproof caulking.
Make sure all doors are closed when not in use, including loading bays or garages.
Remove any forms of standing water from the area, particularly around food prep areas, bathrooms, and pipes.
Clean up all food messes promptly.
Store trash in its properly sealed containers, including airtight trash bags.
For an extra level of security, get ongoing pest control in Delaware County with the professionals at M.A.D. Exterminators, Inc.
M.A.D. Exterminators, Inc. Offers Rodent Protection Around The Clock
Built for busy restaurants, franchise owners, and startup businesses, M.A.D. Exterminators Inc has a rodent control program that surpasses all our competitors. We have everything you need to protect your business against mice, rats, squirrels, and many other pest varieties with customizable options and treatments available with customizable options and treatments available.
Ensure that rodents never gain access to your restaurant again with ongoing professional commercial pest control in Delaware County from M.A.D. Exterminators, Inc. Call now for your initial rodent control estimate and to learn more about our services including residential pest control in Delaware County.